Class of 2022 Graduation Ceremony
We are thrilled to have in-person graduation for the Class of 2022 at Northern Illinois University on June 4, 2022, at 3:30 pm.  Please click on the attachments below for important information.
*Guests (all ages 2 and over require a ticket) should enter through the Main entrance by the marquee from Lincoln Highway/38, thus parking in lot C2, entrance 2.  If the lot fills, NIU will direct guests to lot C1 and guests should enter through entrance 4.
2022 Graduation Info_NIU guidelines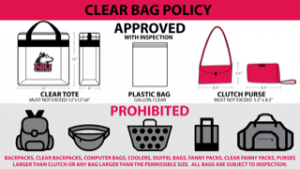 As an integral part of the IMSA community, we invite you to celebrate this milestone with the Class of 2022. 
For those unable to attend in person, we have provided this Livestream link

for your convenience.