From the Center for Teaching and Learning, our Curriculum Specialists share the same great curriculum provided in our professional development, in short, easy-to-apply lesson plans. Each lesson includes up-to-date NGSS standards laced through the activity and notes on how to navigate with IMSA's world-renowned pedagogy. Lessons come with the option to purchase kits that include unique, recycled materials at a discount from the retail price. Check out our options below to see what will engage your students next.
Lessons can be paid for by PO. Send an email to Karina at kvillarreal@imsa.edu for assistance.

Purchasing materials with the lesson plan is optional, but some materials can be challenging to find or typically come in bulk quantities.

Lessons are not limited to the classroom! Many activities are fun for kids outside of the classroom as well.
---
Off the Charts
Grade: 3rd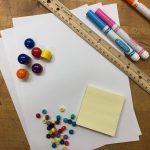 Students are introduced to two basic data representations, bar graphs, and pie charts, through a story called Sir Cumference and the Off-the-Charts Dessert. Then, students design a survey to collect data and use manipulatives to construct a bar graph and pie chart to represent their data.
---
A littleBit® of a Challenge
Grade: 3rd – 5th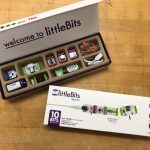 Digital-aged students are often interested and adept at exploring new technological tools. littleBits, made of colorful modular pieces that snap together to perform functions, are an appropriate item for young students to learn through open-ended exploration and play. In this activity, students are invited to participate in a series of challenges to understand the capabilities of each littleBit, how the sequence of the pieces impacts the function, and how initial discoveries can lead to new investigations.
Earth's Systems
Grade: 5th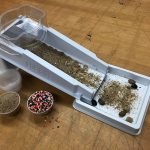 What do the atmosphere, biosphere, geosphere, and hydrosphere have in common? These are the major systems of the Earth. Students will explore the interactions among the spheres, as well as engineer and test methods of controlling the influences they have on one another.
---
Biology and Geometry: A Telling Image
Grade: 5th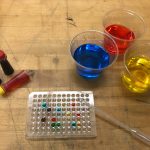 The field of biotechnology provides learners a unique opportunity to study mathematics inherent in science. In this activity, students will use a hands-on approach to investigate mathematical concepts and laboratory techniques involved in micro pipetting. This will include the study of metric volume (i.e., microliter), a coordinate grid system, and the application of STEM content inherent in this field of science.
---
Stealing From Nature
Grade: 4th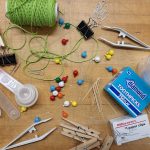 Burs, maple seeds, shark skin, and geckos are just a few examples that have inspired the development of products. Developing products and ideas by mimicking traits of living organisms is biomimicry. Students will investigate traits of various bird beaks in a hands-on simulation, and use this experience as inspiration for developing a solution to a problem.
---
An Einstein Center for Your Classroom
Grade: 3rd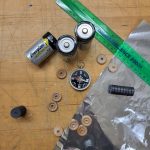 This set of activities allows students to explore how forces interact with motion and stability. Students investigate the properties of magnets and their interactions.

---
Sunny Side Up
Grade: 4th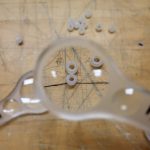 UV rays can be helpful, but too much exposure can be harmful. How do we know they exist since we can't see them? How can we help prevent the harmful effects of UV light? Students will explore these questions and develop a solution to the problem.
---
The Galton Board
Grade: 6th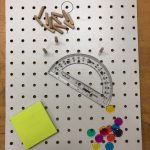 Students will ask the question, "Is it random?" in the activity, The Galton Board. Invented as a way to study the characteristics of normal distributions, the Galton board allows students to study where a chip lands after being dropped from an "exact" starting location. Computer simulations of Galton boards model the bell-shaped pattern very well – but will students get the same results with a real Galton board? Students will look for patterns and apply Pascal's Triangle to their results.
---
Cube Puzzles: A Different View of Geometry
Grade: 6th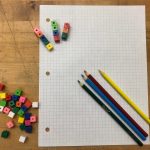 This unit will allow students to visually and kinesthetically investigate the concepts of volume and surface area using linking cubes. Students will be presented with a set of tasks that increase in difficulty. They will then have the opportunity to try solving two challenge problems using their cubes to build models to test their design.
---
Like Water for Paper
Grade: 6th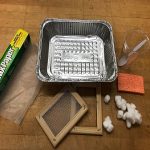 Analyze and interpret data through exploration in paper-making! Through this open-ended inquiry activity, students observe the properties of substances before and after manipulation and use these as evidence to determine if a chemical reaction has occurred.
---
Rocks Tell the Tale – Stone Trade in Ancient America
Grade: 6th – 8th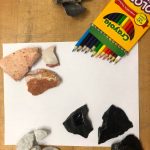 North American trade in natural resources began long before the arrival of Europeans. Only certain types of rock are useful for making stone tools and they occur in isolated locations. Native Americans gathered this rock and traded across long distances to obtain the best materials. In this activity, students will experiment with several types of rock and research the patterns of trade in ancient America.